Company Information
About Ishikawa Metals Group
Ishikawa Metals Group has more than 70 years of history. With very few natural resources available in Japan,
we continue to believe that securing valuable non-ferrous metals is one critical way for companies to contribute to society.
Ishikawa Metals Group, through its core operating company Ishikawa Metals Corporation and other business lines,
promotes recycling of resources with its non-ferrous metals business, and seeks to better human wellbeing
and environmental conservation with its safety appliance and lumber businesses.
In addition, our stable financial position without any external funding sources or capitals makes it possible for Ishikawa Metals Group to develop new business and implementation of measures on a long-term perspective.As a member of society, we look forward to contributing further to human well-being and nature conservation in a sustainable manner.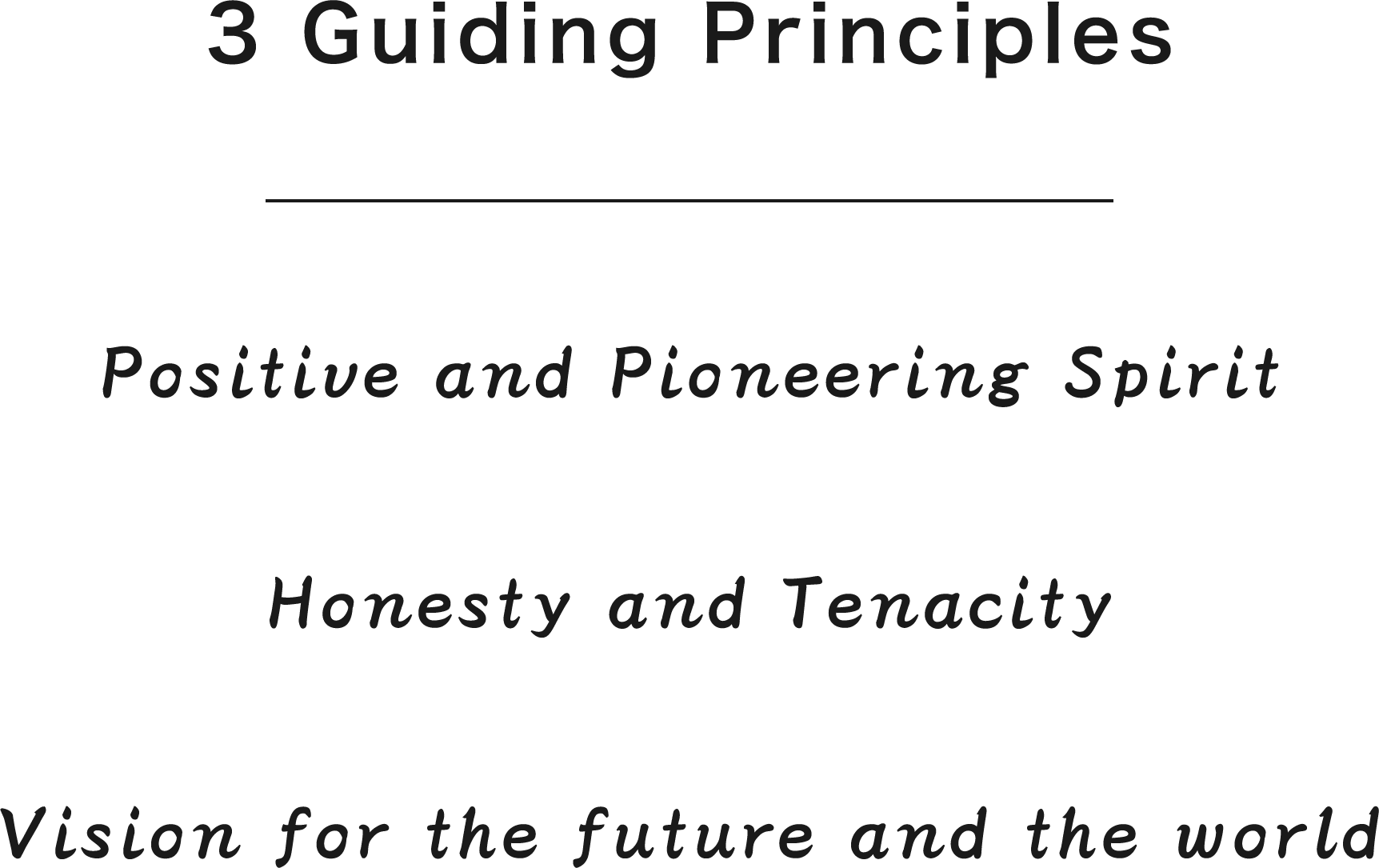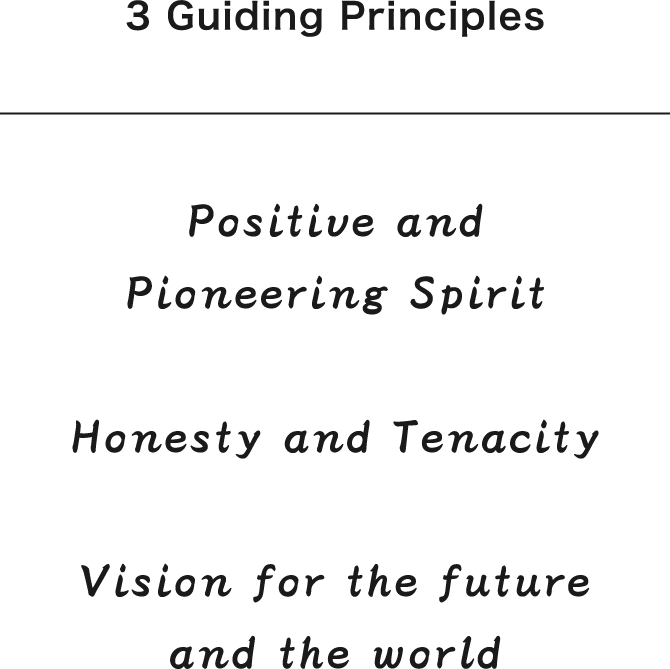 History
●
Founder, Koichi Ishikawa, establishes ISHIKAWA METAL CO., LTD. with initial equity capital of one million yen The company initiates copper and brass production with six members at Oyaguchi, Itabashi ward, Tokyo
●
Dividing sales division of ISHIKAWA METAL CO., LTD, the company establishes ISHIKAWA & Co.
●
Headquarters (HQ) of ISHIKAWA & CO. moves to Itabashi ward, Tokyo
●
ISHIKAWA METAL CO., LTD. renames to ISHIKAWA BRASS & COPPER CO.,LTD
●
ISHIKAWA BRASS & COPPER CO.,LTD builds second factory at Funatocho, Itabashi ward, Tokyo
●
HQ of ISHIKAWA & CO. moves to Kodenmacho, Nihonbashi, Chuo ward, Tokyo
●
ISHIKAWA & CO. increases equity capital to thirty million yen
●
ISHIKAWA BRASS & COPPER CO.,LTD builds new factory in Tokorozawa, Saitama,
integrating its 2 factories in Oyaguchi and Funatocho
●
ISHIKAWA & CO. and ISHIKAWA BRASS & COPPER CO.,LTD merge and change the company
name to ISHIKAWA METAL INDUSTRY CO., LTD.
●
The factory in Tokorozawa closes
The company moves HQ to Nihonbashi-honcho, Chuo ward, Tokyo
●
The company commences safety appliances business
●
The company increases equity capital to forty-eight million yen
●
The company changes its business model from wholesaler to trading company
●
The company completes construction of HQ building (I. K. Building) at Nihonbashi-honcho, Chuo ward, Tokyo
●
Mitsunobu Ishikawa joins ISHIKAWA METAL INDUSTRY CO., LTD., quitting Mitsubishi Corporation
●
The company establishes ISHIKIN BUSSAN CO., LTD.
The company commences plantation lumber imports
●
Founder, Koichi Ishikawa is elevated to the position of Chairman, and Mitsunobu
Ishikawa becomes Representative Managing Director, President
●
Koichi Ishikawa becomes Advisor
●
ISHIKAWA METAL INDUSTRY CO., LTD., establishes ISHIKIN REAL ESTATE CORPORATION
●
ISHIKAWA METAL INDUSTRY CO., LTD., renames to ISHIKAWA METALS CORPORATION
●
Koichi Ishikawa retires as Advisor
●
The company moves its HQ to the current site in Nihonbashi-honcho, Chuo ward, Tokyo
●
The company establishes SIAM ISHIKAWA METALS CO., LTD. in Thailand
Outline of Ishikawa Metals Group operating companies
| | |
| --- | --- |
| Name | Ishikawa Metals Corporation |
| Founding | April, 1948 |
| Capital | Forty-eight million JPY |
| Content | Trading company specialized in non-ferrous metals |
| | |
| --- | --- |
| Name | Ishikin Bussan Corporation |
| Founding | April, 1970 |
| Capital | Ten million JPY |
| Content | Trading company specialized in production and distribution of safety appliance products |
| | |
| --- | --- |
| Name | Ishikin Real-Estate Corporation |
| Founding | October, 1998 |
| Capital | Seventy-eight million JPY |
| Content | Leasing and Mamagement of real estate |
| | |
| --- | --- |
| Name | SIAM ISHIKAWA METALS CO.,LTD. |
| Founding | July, 2011 |
| Capital | Hundred million THB |
| Content | Wholesale of non-ferrous metals |
Business Sites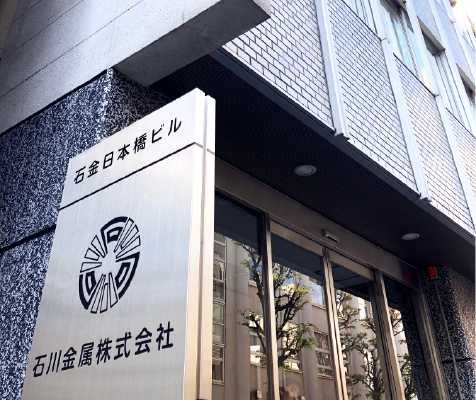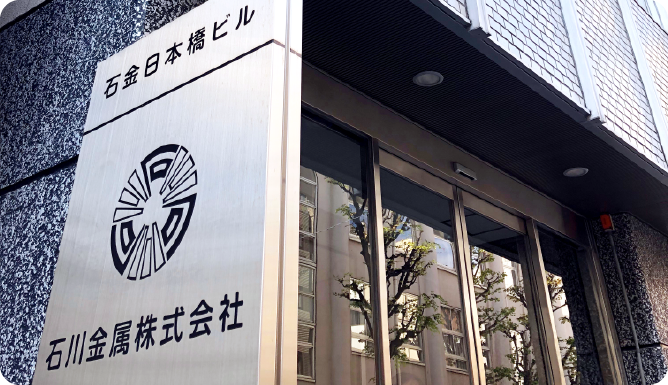 Japan Head Office
14-7, Nihonbashi honcho 4-chome, Chuo-ku, Tokyo 103-0023, Japan
TEL:+81-3-3663-2751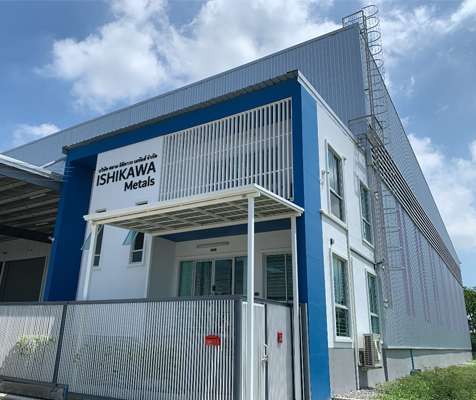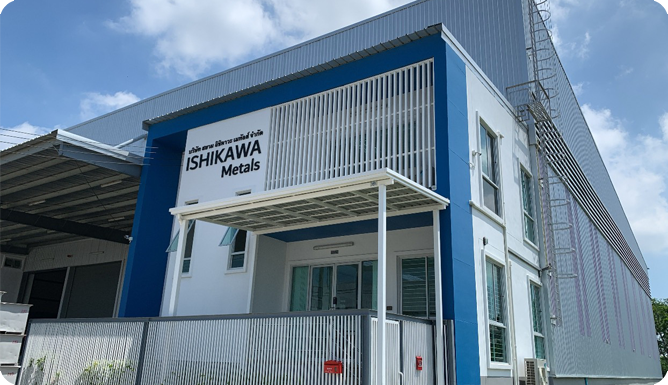 Thailand Office
Bangkok Free Trade Zone,
999/52 Moo 1, Tambol Bangsaothong, Amphur Bangsaothong,
Samutprakarn 10570 Thailand
TEL:+66-2-180-0301
Business Result of
Ishikawa Metals Group (2019)
| | |
| --- | --- |
| Sales | JPY 16,628 million |
| Net Income | JPY 320 million |
| Debt | None |